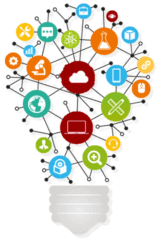 Welcome to the home of innovation for USC Viterbi faculty! We don't need to explain innovation to you… you do it every day. Our goal is to help bring your technologies to market and connect you directly to the marketplace and to resources to help you launch.
USC faculty members are encouraged to apply for residence in Viterbi's unique incubator for early-stage technology, the Viterbi Startup Garage.
To help bring your technologies to market, we recommend applying for an I-Corps Teams grant. The TIE office helps manage USC's NSF I-Corps Hub West and can provide training to get sponsorship to the National I-Corps program.
Looking for advice on your startup, including guidance on SBIR grant proposals, pitching to investors, and setting up your company?
We can offer support and specific guidance.
Email Us For More Information