The Viterbi Student Entrepreneurship Education (VSEE) program teaches entrepreneurial skills to all first year engineering students during two-week sessions in all sections of ENGR 102: Engineering Freshman Academy during the fall semester.
Students learn about value propositions, customer discovery, and the lean canvas business model. Each group of approximately three students creates a solution to a problem and pitches it to the rest of the class. A winning group for each section is chosen. Each member of the winning teams will receive an Amazon gift card for $50 at the end of the fall semester.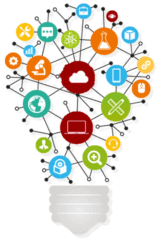 ---
Looking for VSEE Instructors
The USC Viterbi Office of Technology Innovation and Entrepreneurship (TIE) is looking for ambitious MSEI, MSSE, MBA, or other graduate students interested in helping us lead our technology startup ecosystem. Ideal candidates have an undergraduate degree in engineering, but other quantitative disciplines will be considered. We are seeking engaging graduate students that can lead entrepreneurship sessions in classes for first-year engineering undergraduate student during the fall 2023 semester. You will be trained on the material to be presented, although you should have some knowledge of the Lean Startup methodology.
This is a paid hourly position with a rate of $25 per hour. You need to be able to commit to 20 hours over the fall semester with opportunities for more work during the fall 2023 semester and spring 2024 semester. These sessions will be held on the university campus, and you must reside in the United States to be employed by USC. The deadline to apply is August 25, 2023.
Published on June 9th, 2021
Last updated on July 19th, 2023